42062740586740
//www.aegles.com/cdn/shop/t/3/assets/moins.png?v=103399567150103333251637253996
//www.aegles.com/cdn/shop/t/3/assets/plus.png?v=158572876286423825321637253997
//www.aegles.com/cdn/shop/t/3/assets/closeBack.png?v=107769921844474551621636650604
About Us
The story of Aegle's and our groundbreaking supplement.
Hi, I'm Zoe, a natural skin practitioner and founder of Aegle's. I'm passionate about helping women heal their skin naturally.

I developed skin issues in my mid-20s after always having clear skin as a teenager. After spending years trying to clear my skin with over-the-counter and prescription skincare I was put on long-term antibiotics by my GP. Nothing worked and my skin continued to get worse, until I met renowned practitioner Lili Frances Kerr.

Lili recommended a natural approach, focussing on targeting the internal root causes through diet, lifestyle and supplements. Skin complaints can be complex with many potential causes, however Lili's research showed that the majority of women's issues were linked to elevated levels of male-sex hormone DHT, estrogen dominance, blood-sugar imbalance or a combination of the three. Within a couple of months my skin was clear and I was over the moon with the results.

After healing my skin, I trained as a skin practitioner and reconnected with Lili with the idea of creating a solution for hormonal blemishes that would help as many women as possible. Together we created A.C.N. - the only supplement that works for the three most common causes of skin issues in women. We've also created an education hub in the learn section of our website, which is full of information to help you achieve healthy hormones naturally.

My goal is for Aegle's to help as many women as possible to clear their skin - I hope you'll be one of them.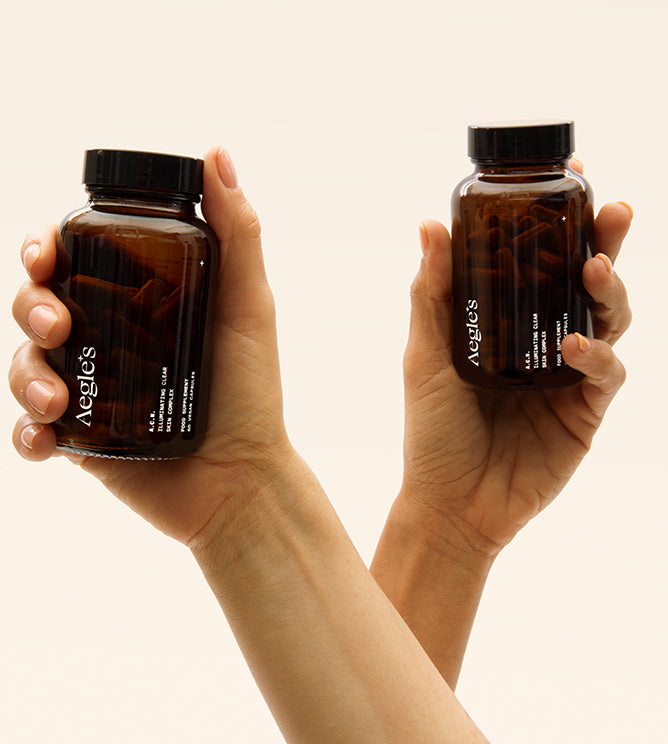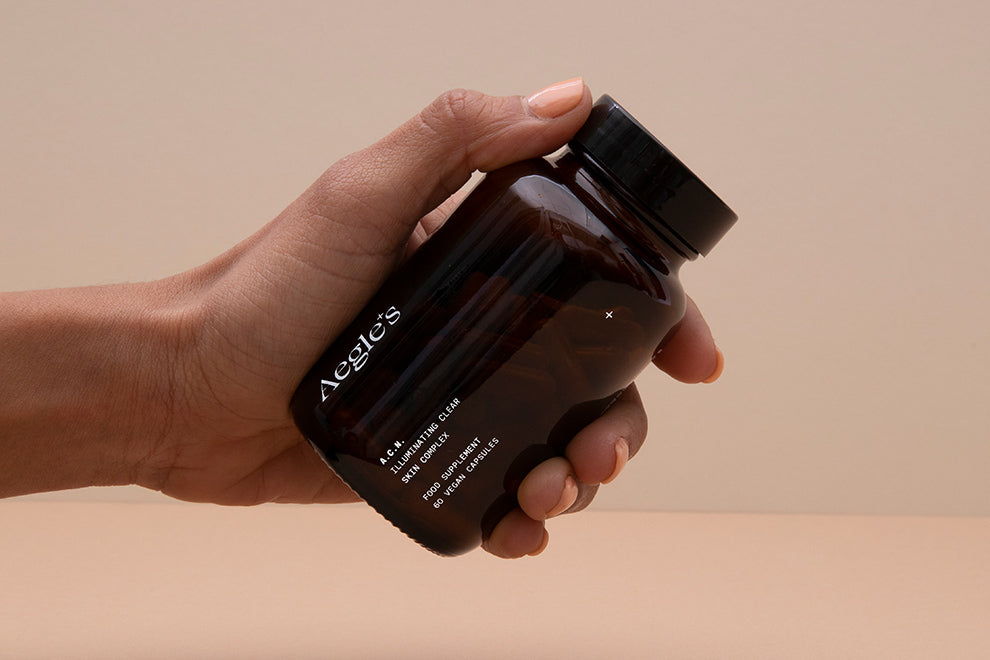 Start your journey to heal your skin now.
Clinically proven to improve blemishes and skin radiance.
Formulated by one of the world's leading practitioners.
The only supplement that works for the three main causes of hormonal blemishes.